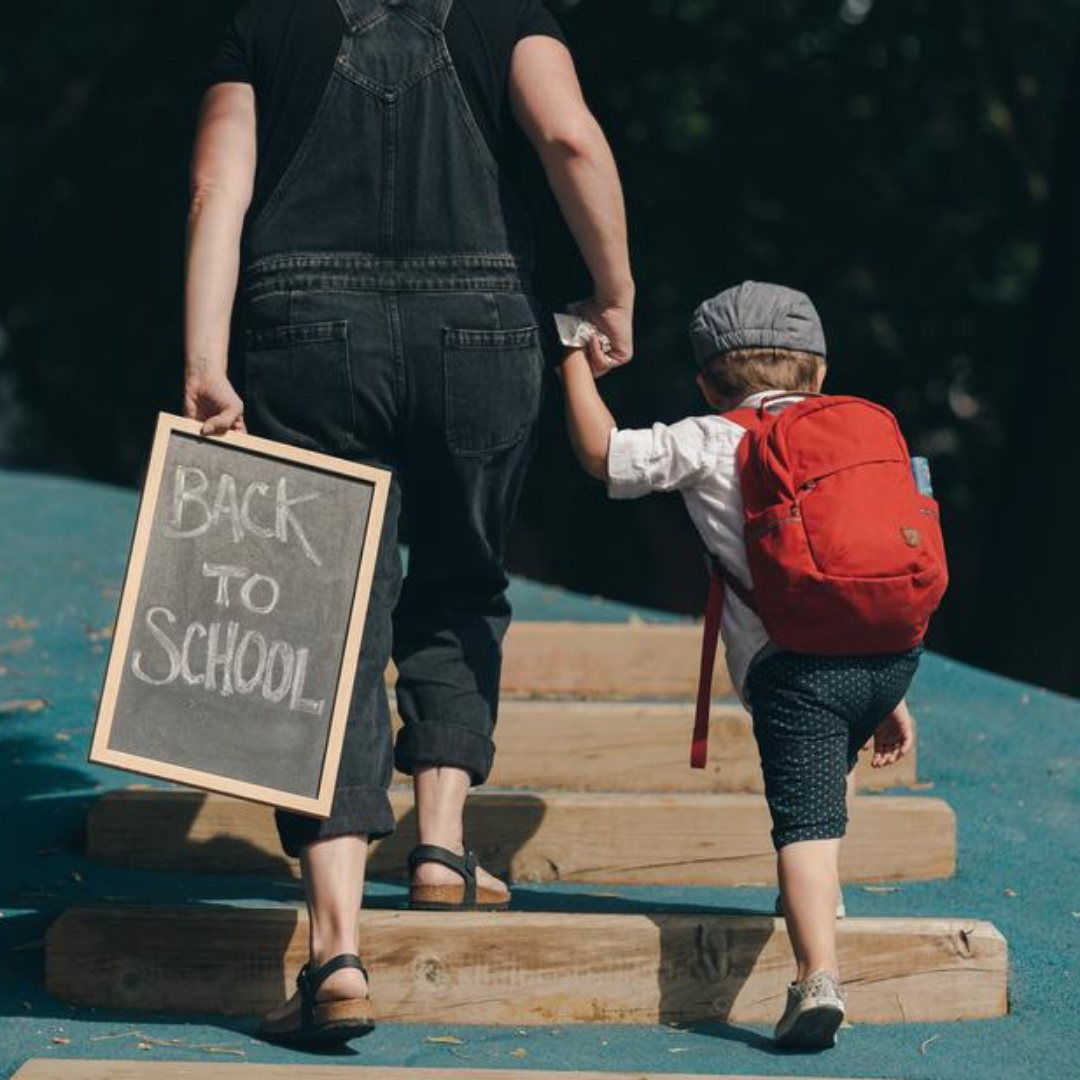 7 ways to stay sane & stress free during Back to School
Are you trying to calm the high pitched screams of your children without getting a headache, or prying your anxious child off the bedpost when they refuse to get up in the morning. Sound familiar?
It's not easy, trying to juggle back to school schedules, after school activities, and work. In this post, we talk about why transitioning into a back to school routine is so tough (for both parents and kids!) and provide some tips and tricks that can help you and them cope with it better. 
1. Take care of your mental health
Coronavirus has changed many things about family life. It's important to remember that everyone copes with change and stress in different ways. Trying new or different coping strategies can help support your mental health and lower stress in a positive way. If you have coping strategies that work well for you, keep doing them – whether that's mindfulness, walking or as simple as taking 5 minutes for yourself. The NSPCC has some tips you might find helpful.
2. Get a good sleep routine going
Set and enforce regular weekday and weekend bedtimes. Remove tech devices, such as phones and tablets, from kids' bedrooms to focus them on sleeping. Use night lights, white sound machines and fans for kids who can't get to sleep. Read story books or do mindful exercises at bedtime to wind down the day.  This counts for parents too! Try to maintain a regular sleeping pattern if possible. The NHS has some great tips and advice to help.
A simple body scan exercise that adults and toddlers can do together to soothe themselves and get ready for sleep. See our books in the Mindful Tots series, designed to help toddlers manage the ups and downs of everyday emotions. 
3. Talk about any worries of fears
We love this bold, beautiful workbook about taking the time you need to overcome your fears and, with the support of a loved one, building up the courage to try something new.
4. Do school related activities
Integrate all sorts of mathematical stuff into daily life, but not like anything you've done in your maths class at school. 
Creating positive memories of doing maths together as a family is an important step in building a confident, can-do attitude towards maths. 
Have fun astonishing your friends with magic number tricks, speed calculations and reading their minds. Includes a calculator key chain. 
5. Have kids pack their own school bags or backpacks
Encourage independence with a designated a backpack place. If you want to avoid your kids forgetting where they put the things they need in the mornings, then designate a specific area in your home for backpacks, shoes, and coats close to the door.
6. 
Organise your family's schedule
First things first, you have to organise your family's schedule. Before the school year begins, it is wise to sit down with your family's calendar and pencil in as much as you can – school holidays, after school activities, doctor's visits, etc. However, if you want to keep the calendar organised all year, consider downloading a family calendar app, such as Cozi. Cozi is the #1 organizing app for families. It keeps everyone's schedules and all your lists in one place. 
7. 
Have a playdate with one of their classmates
If they don't know anyone in their class or even if it's been all summer since they've seen classmates, a playdate can help your child feel more comfortable knowing there will be a familiar and friendly face at school.  
Remember: Those first few hectic weeks will slow down as life returns to normal again.