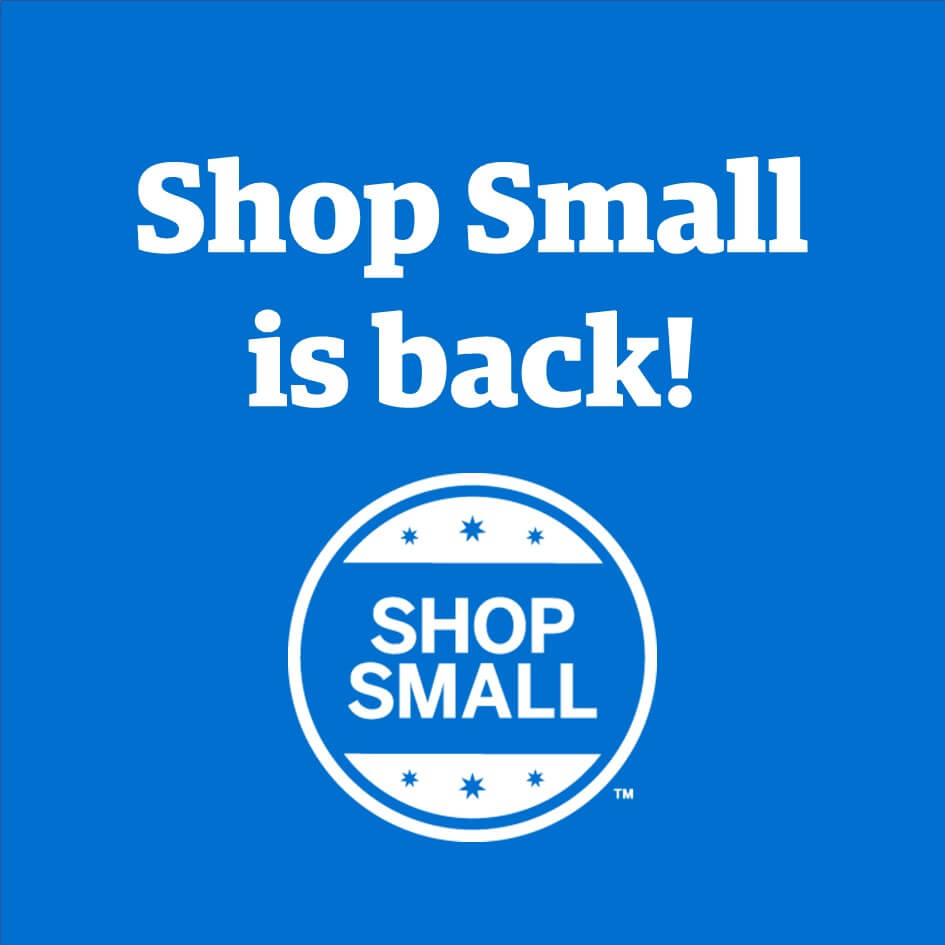 Shop small, get cashback & support the Shop Small® Movement
As a small business, we're thrilled to be a part of the Shop Small Movement, proudly backed by American Express. This movement is a nationwide effort to support and celebrate small businesses every day and everywhere.
American Express is encouraging its customers to support local independent retailers with the launch of its 'Shop Small' campaign aimed at helping independent retailers across the UK as they recover from the impact of Covid-19.
Between 5 June and 25 June 2021, you can get £5 back when you spend £15 or more in a single in-store transaction at up to 5 different participating businesses. 
You'll need to register your card beforehand and then spend at least £15 in a single transaction at a participating small business and you'll automatically receive a £5 credit on your statement.
Shop Small celebrates the small businesses that do big things in our local communities, while also rewarding Cardmembers for showing their support for where they live. American Express launched the first Shop Small in the UK in November 2013. This is the ninth year that American Express have run Shop Small in the UK.
Check out the interactive Shop Small map to discover businesses that welcome American Express® Cards. You will be able to filter businesses that are open and have seen a recent transaction. Please note, that due to these unprecedented times, the map should be used as a guide only, call ahead if you cannot find your local shops. Look for Shop Small signs in shop windows and in-store indicating that they accept American Express Cards.
Please Note  : This offer is only valid for purchases made on-site/in person at UK small businesses that are participating in Amex Shop Small Offer. Purchases made online from a small business' website will not qualify for this Offer.
Learn more about Shop Small here.
When you Shop Small with us, you can get help with your business needs and help small businesses thrive as well. Thanks for shopping small with us!