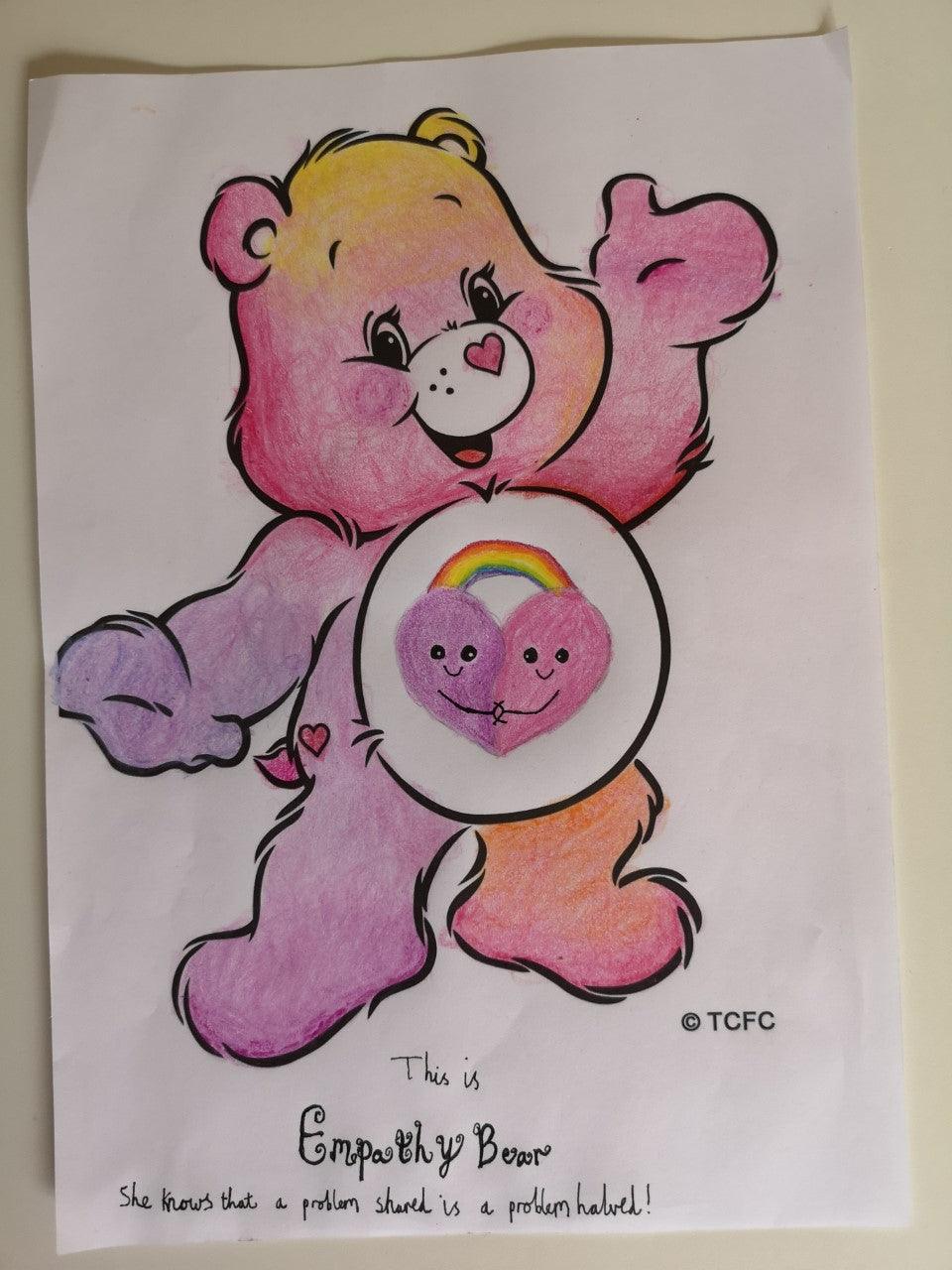 Care Bear Coloring Competition Winners
Drumroll please… and the winners are…
Announcing the winners of the half term care bears coloring competition.
1st prize of a plush care bear goes to Empathy bear by Rose Mansell (age 8 and a half) 
2nd prize of a care bear cutetito goes to CARE covid bear by Rosie Haines aged 9 and three quarters 

3rd prize of a care bear in cloth bag goes to Yummy bear by Grace age 9
Every one is a winner! Entries that we loved and think should have a special mention will receive a
mini plush grumpy bear
. Well be getting in touch with all other participants with a 10% off code so check your emails. 

We were over joyed with all the entries and it was so difficult to pick the winners. The wigwam gang picked entries where the kids have really thought about cool names and pictures that touched our hearts. We'll have more competitions soon so keep an eye out! Thank you all for taking part!
First place - Empathy Bear
Thanks for running the Care Bears colouring competition this half term! My daughter Rose Mansell (age 8 and a half) had great fun designing and colouring her Care Bear. She's called it Empathy Bear. We have often told Rose that empathy is her superpower 😃 I'm attaching her design here!
2nd place - CARE bear
3rd place - Yummy bear
Special mentions for creativity
Sharing bear
The
Sharing
Bear
" by Emmy age 4 ☺️- Sophia
Spacey Loveheart Bear
My little boy has coloured his one.  His bears name is Spacey Loveheart. Spacey likes toys, Lego, games, space, snacks and cats.- Nat
Trick or treat bear
Heart bear