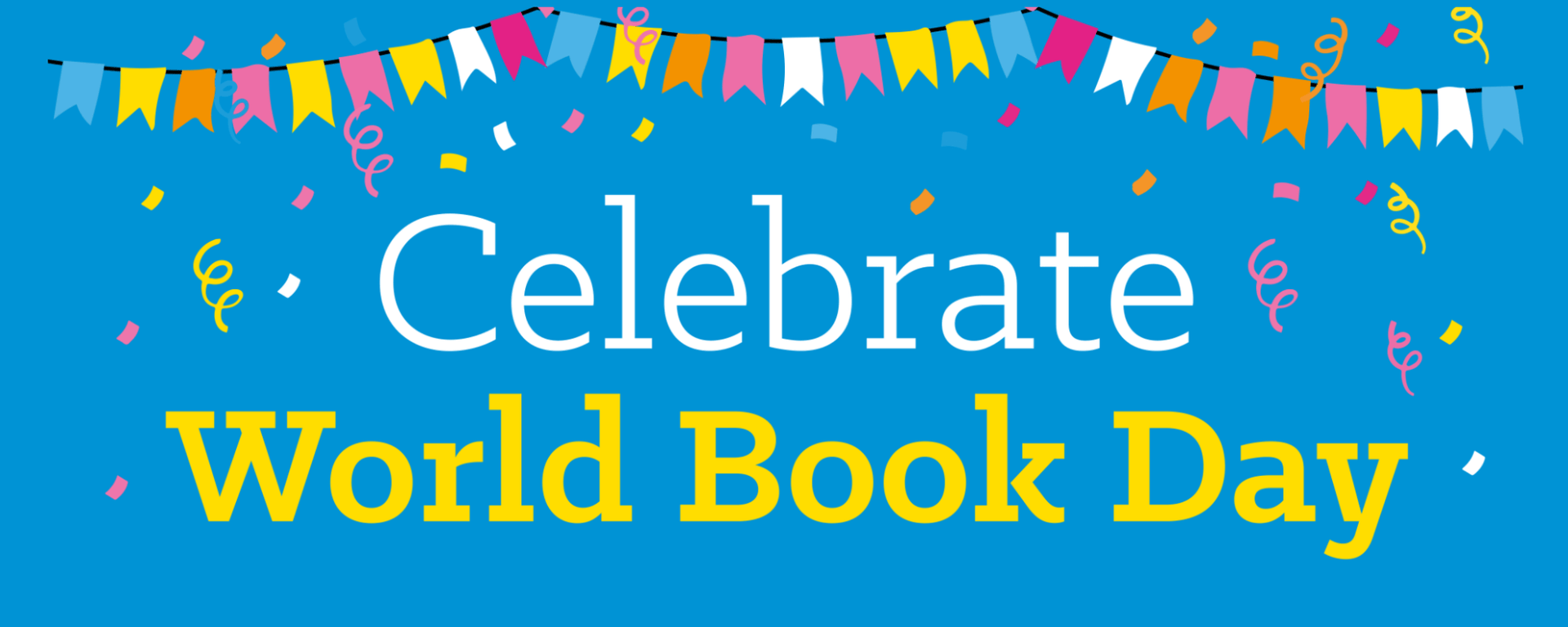 Good reads for Kids on World Book Day 2022
What is World Book Day?
We are celebrating the 25th anniversary of World Book Day with the message for all children 'you are a reader'! Spending just 10 minutes a day reading and sharing stories with children can make a crucial difference to their future success. Designated by UNESCO as a worldwide celebration of books and reading, World Book Day is marked in over 100 countries around the globe. 
Where to spend World Book Day Book Tokens
Local bookshops & libraries take part in World Book Day, in partnership with schools and nurseries all over the country. They distribute over 15 million £1/€1.50 World Book Day book tokens to children and young people (that's almost one for every child/young person under 18 in the UK and Ireland) every year on World Book Day. The charity is sponsored by National Book Tokens, which aim to break down barriers to reading for children from disadvantaged backgrounds by reducing the cost of books.
There are a fantastic selection of brand new and exclusive £1/€1.50 books. Children and young people can get these for FREE with their £1/€1.50 token. You can spend the vouchers in the following local bookshops...
Free Audio books on World of Stories
Check out World Book Day's World of Stories where you can enjoy FREE audiobooks available until 31 March! Audiobooks are a brilliant way of enjoying stories, whether you're reading together with the family, or listening in your own time, find your next audiobook to tune into! 
Good Reads from our Children's Book Collection
Here's our staff pics of the best children's books for 2022.
Fairytale Adventures for Imaginative Kids
Fairy Tale Land opens the gates to the magical land where all the fairy tale characters live. Get lost in this visually stunning, oversized gift book that features all the well-loved stories.
Kids Books about the Natural World
Little People Big Dreams moving book about national treasure David Attenborough features stylish and quirky illustrations and extra facts at the back, including a biographical timeline with historical photos and a detailed profile of the broadcaster's life.
For the younger ones Who's in the rain forest is an adorable book for bathtime fun! Meet the colourful rainforest characters from cheeky monkey to sleepy sloth, powerful jaguar to cute chameleon. 
We love 5 wild homes a book about where animals live. With gentle rhyming text and eye-catching, brightly-coloured illustrations, this interactive board book introduces some amazing animal homes. Simply put your finger on the disc and move it along the trail to trace the shape on each page. Perfect for developing hand-eye co-ordination.
Dinosaur Books for Dino Lovers
This new kaleidoscope of dinosaurs and prehistoric life book is a richly detailed and vibrantly illustrated natural history book, this fascinating read is bursting with colour and will show you dinosaurs like never before.
Discover cutting-edge theories on feathered dinosaurs, the colourful secrets of the fossil record, and what million-year-old remains tell us about how extinct animals lived and looked. Palaeo-artist and author Greer Stothers reimagines the dinosaurs and their prehistoric peers, using fossils and the examples of living species to bring this often misrepresented world to life.
Books for Cats and Dog Lovers
This book takes young readers step by step through the biology of each of the senses. Clear texts are peppered with fascinating facts. Did you know that, unlike the other senses, smells are delivered directly to the parts of our brain that are responsible for memory and emotion, meaning that smells can trigger feelings in a way that sight or sound can't? Did you know that a cow has about 250,000 tastebuds, compared to 5,000 of a human, and a mere 30 of a chicken? Or that earwax is 80% dead skin?
Browse our Children's Book Collection
Browse our range of Children's Books for kids of all ages with FREE UK delivery on orders over £50.