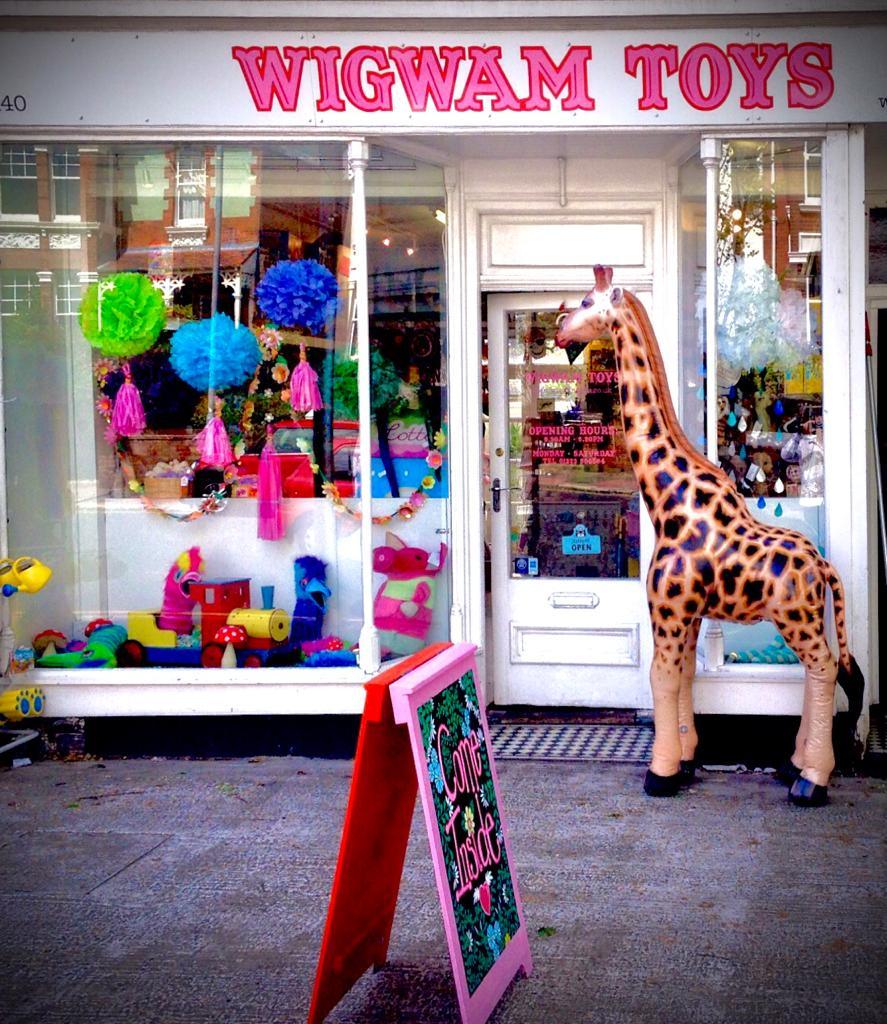 Coronavirus Lockdown : Free Local Delivery & Click and Collect at our Brighton Toyshop
To our friends and customers, old and new.
Whilst it wasn't exactly a surprise that we are headed back in to our second lockdown, its still a blow. We won't get to show you in person all the exciting things we have found, or to see the children's faces as they make their wish lists. But, we want you to know we are still here, still working and we want you to have an amazing Christmas. 
This time of year is our absolute favourite, the twinkly lights, dressing the shop up to look its best, filling the window with the Christmas decorations, planning the annual Wigwam Santa's grotto, oh, and the sight of Jesse and Mr Benjamin in their Christmas jumpers of course. 
So, if you cant come to us, we intend to do everything we can to bring the Christmas magic to you at home. We will be working 7 days a week to pack orders for you. We can do the gift wrapping and write the tags too if you like, (we promise to use our very best handwriting). We even have pretty washi tape to make everything look extra nice.
The physical shop will be open 9.30 - 5.30 up to and including Thursday 5th of November for real life browsing, and we will then be switching to click and collect. If you live within the Brighton postcode area we are offering free local delivery on your order,  just select the free local delivery option, If you prefer to pick up from the shop, choose the click and collect option at checkout.
We will be posting parcels everyday except Sunday (even the postman needs a rest), in order to make sure no one has to wait too long for their goodies. If you can't decide, or you have a question. If you want more information about a book toy or game, please reach out to us. You can email sales@wigwamtoys.co.uk, you can call us on 01273 505504 or use the chat function on the home page.
We are really happy to help you, be it taking extra pictures or making recommendations, its all part of what we do.  We want to make the online experience as friendly and personal as we can, even the smallest order is important to us.
We will be sending out little mini newsletters over the next month, so we can show you all the fun things and maybe give you some gift ideas. There may also be a few competitions, special offers and some gift wrapping tutorials in there too, so keep your eye on your inbox.
From us to you: we wish all the very best. We want to say a big thank you from us, the Wigwam family, for all your support, we will be thinking of you all and hoping you stay safe and well.
Clair, Jesse, Benjamin, and the gang.