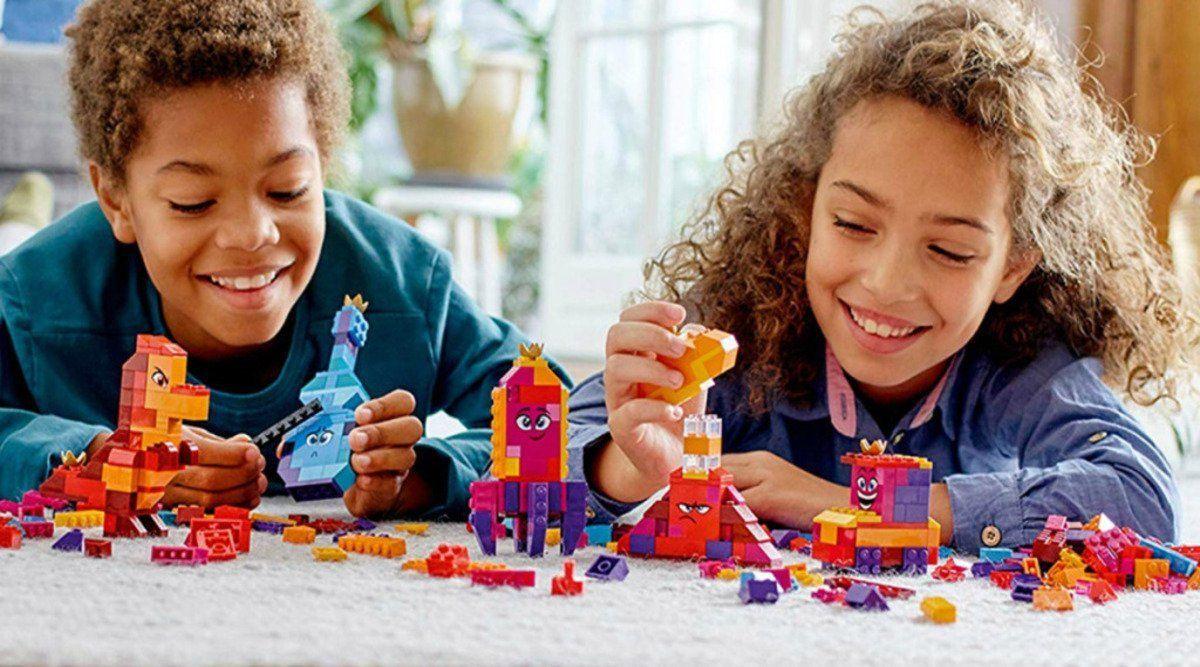 Best Creative Toys to Inspire Kids Creativity and Imagination
As parents and educators, we are always looking for ways to inspire children to develop their imaginations. The creative toys listed here will help children become creative thinkers and problem solvers.
Best Lego Building Toys
Lego is a creative toy that can be used by children and adults alike. The Lego company has been producing these building blocks since 1949. Children are encouraged to build colorful creations with the many different pieces available, while also developing their imaginations. When played with in groups, it's also a great way for kids to socialise with others and develop math skills through creative problem solving.
In addition, Lego offers sets that allow people without much previous experience building with Lego to get started on new projects quickly without needing extensive knowledge about how things fit together or what each piece does. This means younger children may be able to start playing with these sets pretty quickly as well!
We love Lego Duplo sets like this one...
Best Kids Art & Craft Kits
If you're looking for a way to encourage your children's creativity and imagination, then look no further than our kids arts & craft kits. This collection of arts & crafts for kids includes everything they need to get their creative juices flowing: actvity paper, stickers, paintbrushes, glitter and more!
We love Djeco. Create your own beautiful Mandalas Contellations with Djeco's Colouring Surprise. Mandala is a Sanskrit word which means a circle, and metaphorically a universe, environment or community. Kit provides 4 different designs to colour and fold. Djeco colouring, once coloured you can assemble them into a 3d picture. The artist boxes are self contained with everything you need. Create your own jewellery kits are especially popular.
Our flower press kit combines nature with activity. You'll have hours of fun playing with your child as you make some amazing designs together.
Creative toys help kids develop imagination, coordination and social skills. Children who are creative in their play become adults who can think outside the box.
Visit our arts & crafts collection
Tonka Toys best for imaginative play
Tonka Toys are such good quality. They are also great for little imaginations. Imaginative play is just so important in our busy lives.Because of their size you can take them anywhere with you. Wherever you are, whatever the weather they are so much fun for little imaginations.
What we love most about Tonka Trucks is that they are perfect for either inside or outside play. If it's raining you can pile up your lego blocks inside to create a building site. There are also many benefits to imaginative play including improving social and language skills, encouraging creativity and supporting problem making skills. So these Tonka Toys are a win win! This monster truck is a best seller!
Visit or Tonka Toys Collection
Best 3D Model Kits
3D model kits are another type of toy that inspires creativity in children. These kits come with either plastic or paper pieces, and kids can use them to create models in three dimensions. The best part about 3D model kits is that they help children develop spatial awareness, fine motor skills and problem solving skills by providing fun challenges for kids to overcome.
They also help children develop critical thinking skills and creativity because one of the best ways for kids to learn about something is through hands-on experience. We love EUGYs are sustainable paper craft toys made from cardboard - one of the most recyclable materials! It's printed with eco-friendly ink and comes with non-toxic glue. It's safe for children and environmentally-friendly!
3D models have educational value because they were created specifically for this purpose—for example, some 3D models may show how certain parts fit together so that kids can create their own version of an object using their own imagination instead of simply following instructions on paper or computer screen (which might not always be enough).
In addition to helping them learn math concepts such as symmetry or geometry through hands-on activities such as building structures out of different shapes like triangles or rectangles (or even just playing with them!), these toys will keep your child engaged while giving him/her some creative freedom too!
Did you know?
Creative toys help kids develop imagination, coordination and social skills. Children who are creative in their play become adults who can think outside the box.

Creatives are more successful in the workplace.

Creative toys can help kids develop imagination and coordination.

Creative toys can help kids develop social skills.

Kids who play with creative toys are happier and more independent
As you can see, there are a myriad of different types of creative toys out there. Each one encourages children to engage with the world in their own way and develop their imagination. Choosing the right toy for your child is not always easy, but good toys should:
Be age-appropriate
Be engaging enough to keep them busy for at least an hour or two
Not require too much adult supervision to prevent frustration
Encourage imaginative play and creativity
Remember that all children are different – what works for one may not work as well for another! If you do find yourself struggling with finding appropriate toys, don't worry – we've got your back! You can always contact us for help to find toys that will help make learning fun again. Thanks so much for reading this post!