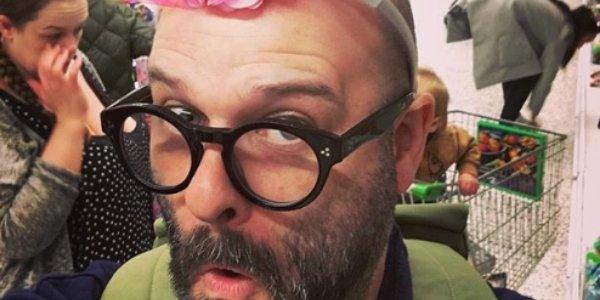 Meet Mr Ben Store Manager
No not that Mr Benn (if you are old enough to remember the animated television series of the same name transmitted by the BBC in 1970's). We are talking to our Mr Ben Wigwam Store Manager and Chief Customer Care Bear. Many of you will have chatted online, experienced his awesome customer service and he also happens to be a living legend in the Fiveways area of Brighton! We asked him to tell us a bit more about his loves and likes...
What's your favourite toy?
Has to be the Sylvanian Squirrel Family (Ben is also a huge fan of My Little Pony and Pound Puppies.)  
What's the best thing about working in a toyshop?
Sharing my enthusiasm about toys and meeting the next generation of pound puppy owners. I also love the toy fair, event of the year!
What do you do outside of the Toyshop?
I started my business The Big Forest in 2011 making felt dogs, animals and paper construction cards that will make you smile! My felt mutts have been sent all over the world to remind folks of their pets and they make a great, thoughtful gift.
My work has featured in many publications and websites including Project Calm Magazine, Oh Comely, Made in Felt (from the publishers of Mollie Makes), Inspired London: A Guide to the Handmade in London, The Guardian Weekend website and the Norwegian magazine Dilla på håndlaget (Hooked on Handmade). 
What two things would you take if you were shipwrecked on a desert Island
A book that changes its stories and a trucker cap.
What is your spirit animal?
A raccoon because they are strikingly handsome like me, always hungry and mischievous! 😜