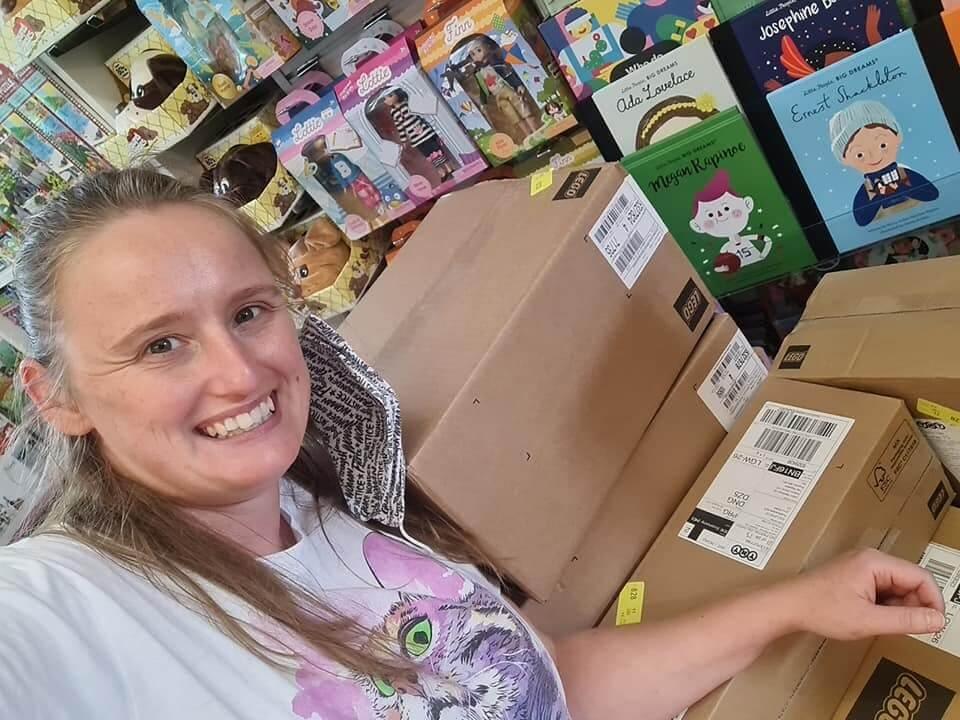 Meet the Team : Miss Becky Lego Lady - 5 Things About Me
We're digging deep to find out little known facts about the A Team at Wigwam Toys. Second up is Becky Wigwam Toys resident Lego expert (aka Lego lady)...
1. I'm a Massive AFOL 'Adult Fan Of
Lego'
I've rediscovered my childhood love for Lego. I really enjoy building sets and making my own creations. The largest set and my favoutite build was the Disney Cinderella castle. I also enjoy restoring old Lego sets. My favourite themes are The Wizarding World of Harry Potter and Lego Creator.
Note : Adult Lego fans are generally known as AFOL (adult fans of Lego), but a growing number of AFOLs prefer more radical terms on how they use this creative medium. Lego artists, Lego masters and master model builders are just some alternative labels.  
2. I love L
earning New Crafts
Over the last few years I've learn how to sew. Really enjoy crafting patchwork blankets and bunting. Also enjoy painting and drawing.
3. I'm a Bit of a Geek
I'm a huge fan of Geeky shows, movies and books. Love Harry Potter and Lord of the Rings.
4. My Cat Nanook Likes to Play with Lego
I have two cats, Nanook and Louie. Nanook likes to try and help me when I'm working on a project. His favourite game is fishing Lego bricks out of the box and chasing them.
5. I love Ancient History, Archaeology and Mythology
 Follow Becky @xebecatt2002
Becky's LEGO® Building Instructions
Wigwam Toys LEGO instruction booklets are available free online.  All these builds have been created by our super talented in-house Lego expert Becky! You'll find instruction manuals for many of our old and new sets. Download them instantly and you're ready to build!
Who are Brighton Bricks?
Brighton Bricks is s group for adult fans of LEGO (AFOL) in BRIGHTON & HOVE to meet up. Over the years it has transformed as they realised LEGO is so much more than a toy, it is a tool which can foster creative conversation, it is a mindfulness tool, it can bring people together, help businesses with their core values, and so much more. If you interested in learning more or joining in then you can check out our website or our Facebook group.