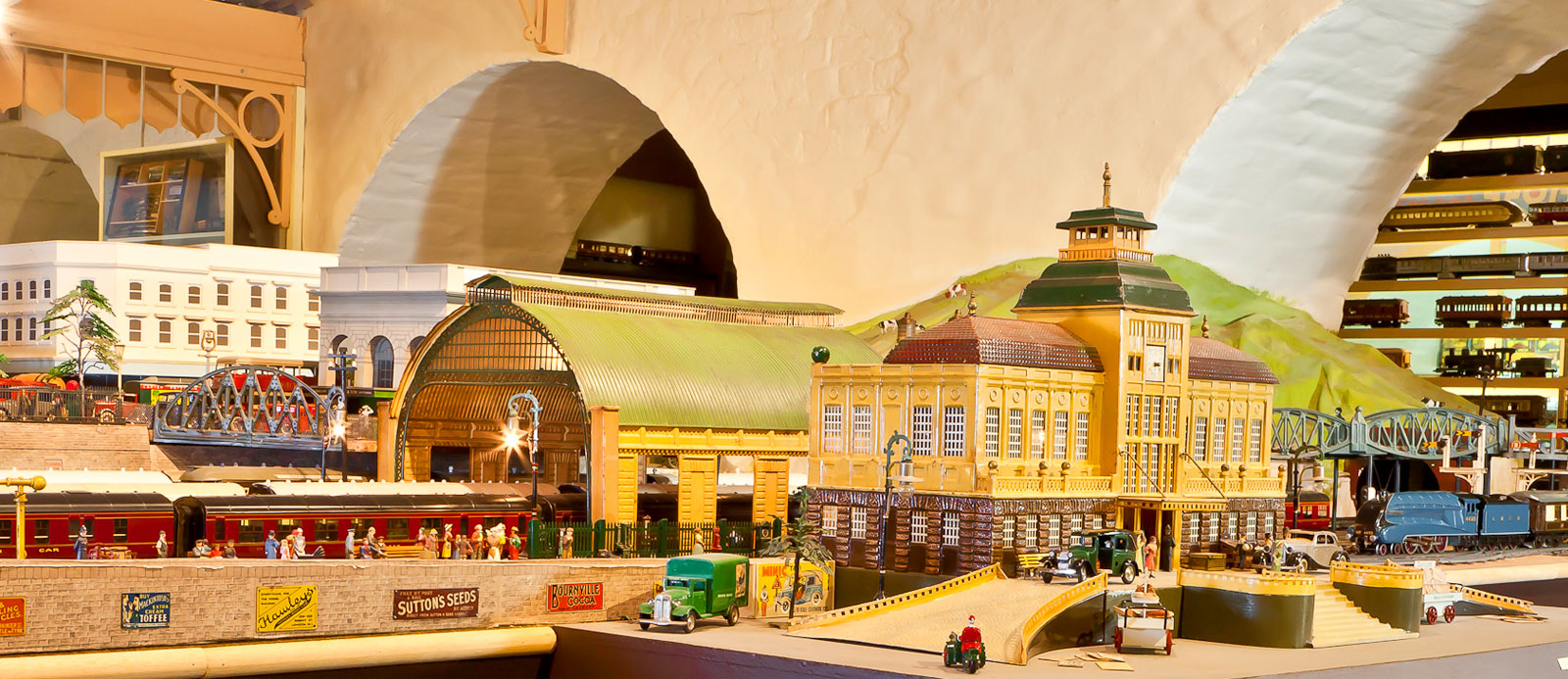 Revisit your childhood at Brighton Toy and Model Museum
Looking to revisit your childhood? There's nothing like visiting the Brighton Toy and Model museum. It' an immersive visual experience that plunges the visitor into a different world, as seen through the eyes of artists and designers responsible for the Golden Age of British and European toymaking. It's Brighton's little secret.
Staffed mostly by dedicated volunteers, the museum also carries out nationally and internationally important restoration, research, and digitisation work, and operates a nine thousand page online encyclopedia and image library used by individuals and organisations, worldwide.
Underneath the arches at Brighton Railway Station there are 10,000 toys and models on display at the Brighton Toy and Model Museum, a truly extraordinary attraction full of childhood dreams and memories.
Want to show your children/grandchildren the toys you used to play with? 
If so then you will love a visit to Brighton Toy and Model Museum, home to one of the finest collections of toys and models in the world. Situated under Brighton station, you will find a treasure cove of over 10,000 exhibits on display, including collections of toys from over the last 100 years, period antique toys, examples from the world's top toy makers plus priceless model train collection.
The museum is one of Brighton's most fascinating attractions and an Aladdin's cave for the whole family to enjoy!
What You Will See
A priceless model train collection with an extensive '0' gauge working layout - A working '00' model of the Sussex countryside - Tin Plate toys, cars and buses, exotic toys and model ships, large-scale radio controlled aeroplanes and helicopters.
Dolls and rare dolls house furniture - Old-fashioned penny arcade games and a working mutoscope, displaying early photographic animation - Many types of construction toys - Soft toys, teddy bears, puppets and toy theatres - Military and Historical dioramas and more.