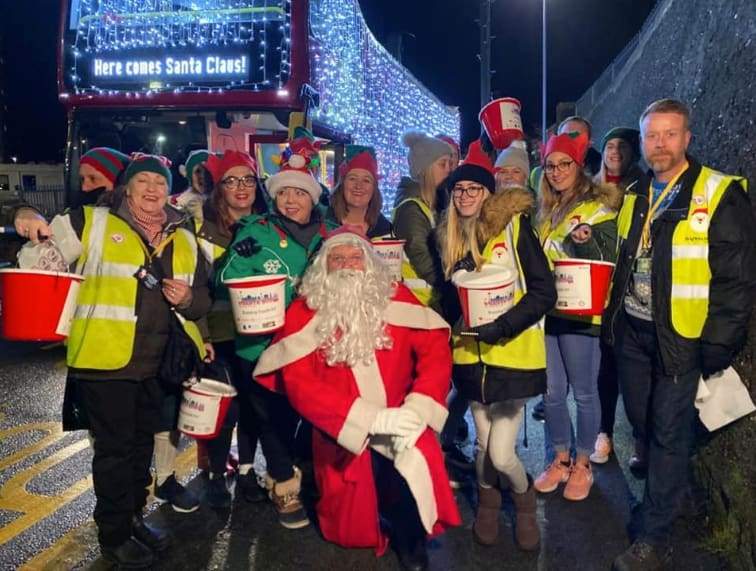 The Santa Bus is in Brighton Town!
Did you know that Santa's in town on his very own bus and Jesse owner of Wigwam Toys is officially one of Santa's helpers this year! The Santa Bus visits more than 200 streets in Brighton & Hove over 20 nights in the run-up to Christmas, spreading festive cheer while fundraising for 11 charities. 
We are proud to be supporting the Santa Bus collecting for 10 wonderful collective charities in Brighton and Hove. Every evening Santa will be departing from the North Pole arriving at 17:30 ready to start the evening's route. Don't worry though he will be back home for milk and cookies by 21:00. 
Use the Santa Bus Tracker so you will always know exactly where he is.
Over 10 nights the Santa Bus will be collecting for the following charities and the money will be split equally among them all:
On the other 10 nights we are collecting money for Martlets only.
You can donate directly online to Martlets here. 
If the Santa Bus isn't collecting for the charity of your choice remember you can also donate online. To donate directly to the 10 charities equally sharing the money go to gofundme.com/f/santa-bus-2019. 

Ho Ho Ho! Wishing you a very Happy Christmas.