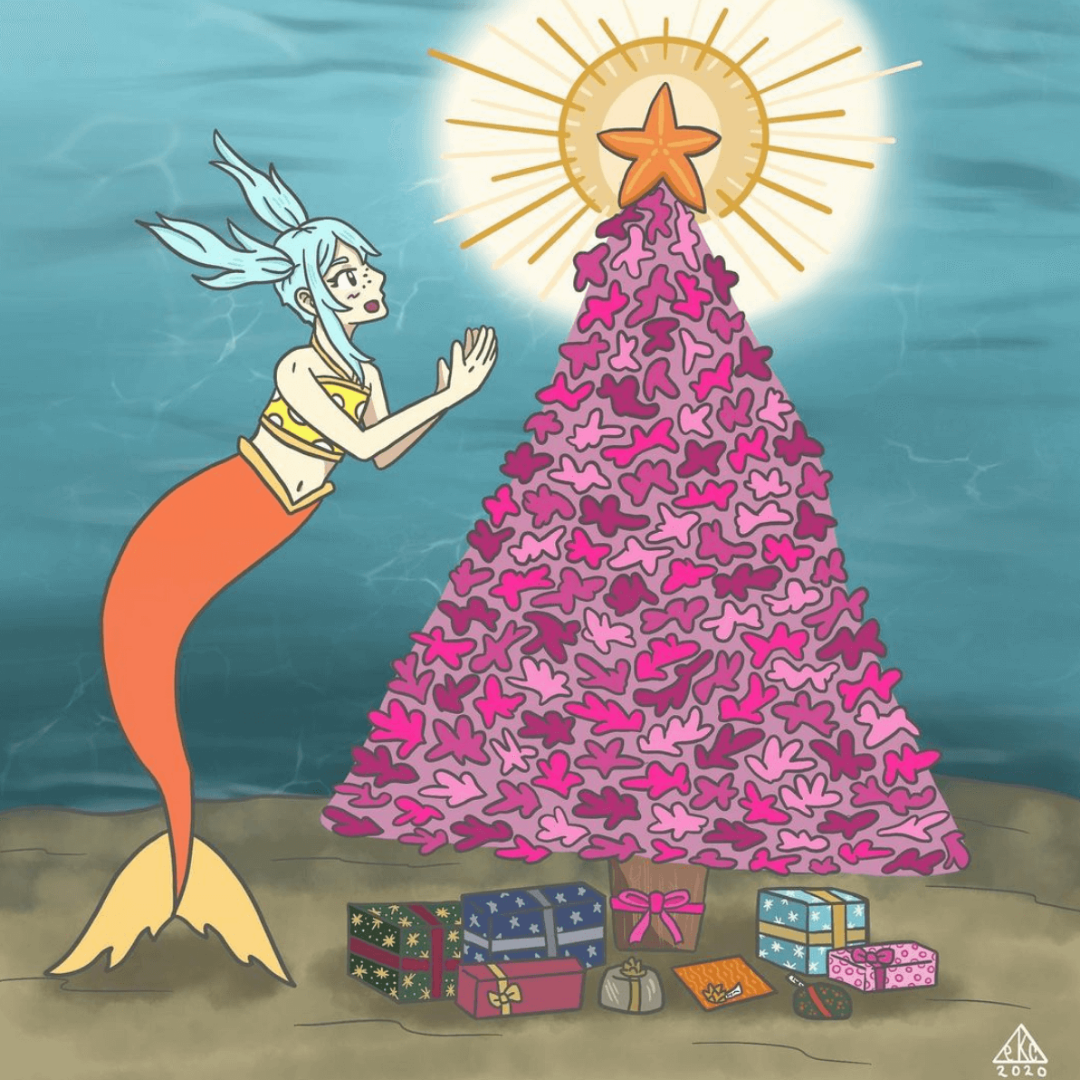 Top 12 delightful children's books to enchant every young book lover 2021
Top 12 delightful children's books to enchant every young book lover 2021
Discover imaginative and diverse books that educate, entertain and enrich the lives of children everywhere.
Looking for the perfect gifts to spark the imagination of the young readers and bookworms in your life? Give the gift of reading this Christmas with these stunning and educational children's books!  Discover beautiful and diverse books that educate, entertain and enrich the lives of children everywhere. With climate change on the agenda at Cop26 you and your kids will love our educational books about the environment and saving the planet. 
From splashable bath books for baby, beautifully illustrated storytales and essential education about race and white privilege that the whole family will enjoy. Discover the books that children will love to find under the Christmas tree this year. 
Christmas gift ideas for babies and toddlers
From the creators of the Wee Gallery come these beautifully illustrated bath books that magically change colour when you dip them in water. Colour Me: Who's in the Water? introduces children to an elephant and its friends. Squeezable and lightweight, each black-and-white creature transforms in a child's hands, guaranteeing hours of bathtime fun.
What happens when you leave the dog at home? You'd be surprised! When Frido the dog is left at home by himself, he feigns loneliness just long enough to get his owner out the door - and then the fun begins.
After scootering down the hallway and somersaulting on the bed, Frido embarks on a strict agenda of all his favourite things: dressing up, chatting online, yoga, and disco-dancing with friends. But the day goes by too quickly! Can he cover his tracks in time? A wonderful funny book for dog loving families.


Christmas gift ideas for children aged 2-5
An enchanting book from local author Amanda Severn. Emilia's illustrations are full of humour and include easily recognisable versions of iconic local landmarks including the Adur Ferry Bridge, the wind turbines, Kingston Beach lighthouse and lifeboat station, and Brighton Pier. The pictures perfectly compliment a lively local tale that will delight young children and adults alike.
Gertie the Mermaid is a little girl just like any other. The only difference is that she has a tail, and lives in the sea. Our story begins on the night before Gertie's birthday. Mumma Mermaid tells Gertie that she'll be allowed to swim a little further out now that she's older, and she gives her daughter some excellent advice about how to stay safe when exploring along the coastline. Gertie, however, has other ideas, and decides to ignore her mother's wise words. Soon she is having the biggest adventure of her life as she is chased down the river by land folk, and finally gets caught up in a fishing net.
Christmas gift ideas for children aged 5-9
 

 

The emotion captured within the pictures is stunning and there's a sense of unfulfilled longing which captures some of the sadness and grief. The format of the book almost feels like an artist's sketchbook itself adding to the intimacy of the story.

'The Bird Within Me' by Sara Lundberg from Book Island on Vimeo.

What do you do when it feels impossible to live the life that is expected of you? What do you do when you long for something that you can hardly name?

Berta is a twelve-year-old girl growing up on a farm in a small village in northern Sweden in the early twentieth century. She loves drawing and painting more than anything else, and secretly dreams of being an artist. But her mother is sick and Berta is needed on the farm. She knows that she needs art, that she has to express herself. But how can she make her dreams a reality. 

Based on the life of Swedish artist Berta Hansson, this is the story of a young woman with the bravery to live her own truth and follow her own path, despite the protests of her father and society at the time. A universal story of longing and imagination, the perfect refrain for a young rebel. 
Reading age 5+.


 

Race Cars is a children's book about white privilege created to help parents and educators facilitate tough conversations about race, privilege and oppression.

Written by a clinical social worker and child therapist with experience in anti-bias training and edited by a diversity expert, Race Cars tells the story of 2 best friends, a white car and a black car, that have different experiences and face different rules while entering the same race. 

Filled with bright, attention-grabbing illustrations, a notes and activities section at the back helps parents, guardians and teachers further discuss these issues with children.

Why is this book important? As early as 6 months old, a baby's brain can notice race-based differences; children ages 2 to 4 can internalise racial bias and start assigning meaning to race; and 5- to 8-year-olds begin to place value judgments on similarities and differences. By age 12, children have a complete set of stereotypes about every racial, ethnic and religious group in society.

Our guidance is especially crucial during this impressionable time. Race Cars offers a simple, yet powerful, way to introduce these complicated themes to our children and is a valuable addition to classroom and home libraries. 




 

 

Discover why we must protect Antarctica from climate change. Home to millions of penguins, ancient dinosaur fossils and huge blue whales.

 

Christmas gift ideas for the whole family to read
The reviews say it all "Striking … uses the clever device of translucent pages whose marks disappear to depict ephemeral things and contrast them with enduring parental love' - Sunday Times
"Outside in World Beautifully illustrated by Beatrice Alemagna, her distinctive drawings are overlaid with tracing paper in a way that allows elements of the pictures to disappear and reappear. A truly beautiful book!' @thelittlebooklovers.
Christmas gift ideas for children aged 9-11
What if heroes were celebrated for the power of their hearts instead of their swords? In this stunning anthology – elegantly presented in a green, clothbound hard cover with gold-toned metallic debossing – 15 favourite fairytales have been retold for a new generation including King Arthur, Tom Thumb, Sinbad, The Emperor With New Clothes, Jack and the Beanstalk, Rumpelstiltskin, Pinocchio and more.
Meet King Arthur, who rules by listening to others, and Prince Charming, who really wishes people wouldn't typecast him, in this stereotype-busting follow-up to Power to the Princess. Focused on issues including self mage, confidence, LGBTQ, friendship, advocacy and disability, these stories are perfect for sharing between parents and children, or for older heroes and heroines to read by themselves.
This book's illustrations are a delight for the eyes and the story packs a chopping good punch too. A dark, haunting tale that offers up plenty of themes to discuss. It's a dark European fairy tale with words as rich as its beautiful illustrations. Valentina the emperor's daughter is an obsessive collector of exotic birds. The book was SHORTLISTED FOR THE 2020 English 4-11 Picture Book Awards. Sit back and listen to the story courtesy of the Book Trust.

Her servants track down every bird she desires - just one remains unfound: a bird that talks! Servants search far and wide to fulfill her impossible quest - and she beheads those who fail. In Valentina's palace, heads roll every day! Will the golden cage ever be filled? Download a free activity pack here.

​
Discover must-read books on the environment and climate change.
Looking for more Christmas gifting ideas? Don't miss our Christmas gift guides.

Main image : Beautiful illustration of Gertie the Mermaid by Emilia Cornwell.