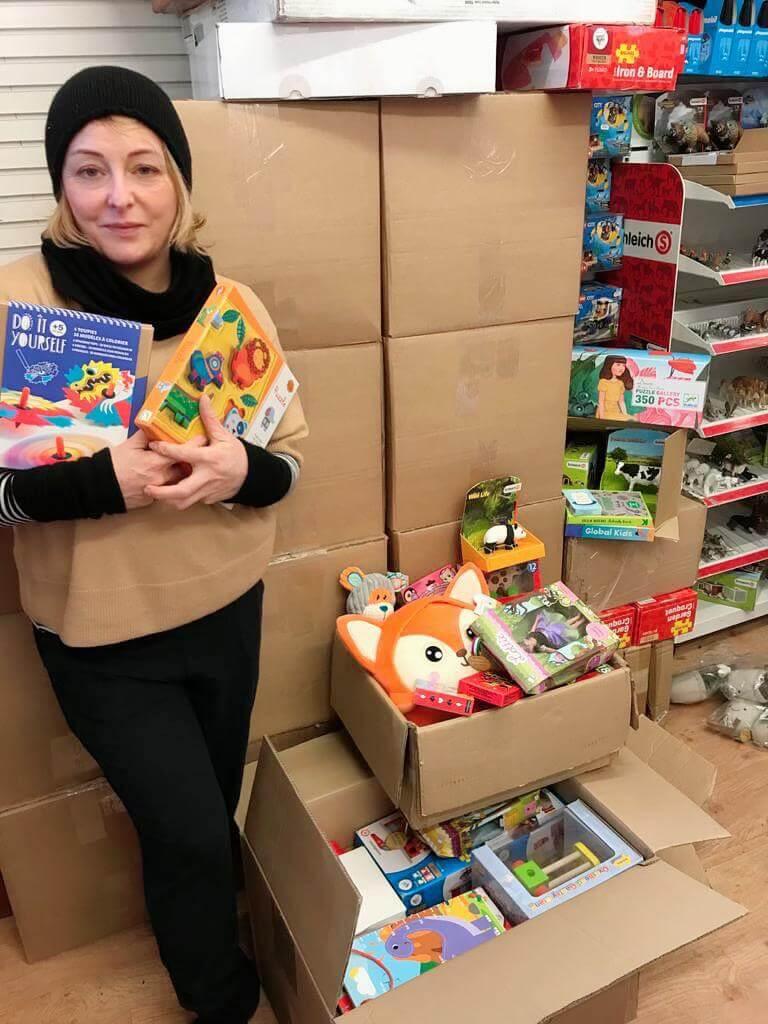 We're Donating Toys to Children in Need during Lockdown 2.0
As a family, we have been involved in collecting donations for the local food banks in Brighton and Hove since the first lockdown. As the year has gone on food banks across the country have seen extra ordinary increases in demand for their services due to Lockdown.
As parents ourselves, we know how hard it is for children to understand the pressures their parents face financially and how heart-breaking it must be for families in the city who want to provide their children with gifts this Christmas but are unable to do so.
Talking it through, we decided we would include toy and gift items as well as food in our donations and ask our neighbours and friends to do the same.
There has been much generosity, but the scale of the demand is always larger, so, we decided to reach out to our suppliers to see if they could offer any contributions and the response has been truly heart warming, with several pallet loads of toys and gifts arriving at the shop door.
In a year full of difficult circumstance and hardship for many, it has brought a huge smile to our faces to see the kindness of the people around us. We would like to say a big thank you to all the companies and individuals who have donated toys so far, these include Bradley Dodds, Luke de la Mere  & Phil Nelson, Andrew Hinks, James Keys & Richard Greenwood. With thanks to BigJigs, Djeco, Little Concepts, Schleich & Great Gizmos.
We will deliver the donations to the central hub for Brighton and Hove food bank donations across the city, from where it will be available for families across our city. We cannot believe how much stock they've given us, it's absolutely amazing!
Where to donate gently used toys in Brighton & Hove
Salvation Army
Many Salvation Army churches and centres across the UK will be running a Christmas Present Appeal, collecting donated presents until mid-December. 
Please support your local Christmas Present Appeal by finding your nearest appeal and donating new, unwrapped toys and gifts for children who might not otherwise receive a Christmas present. 
Kids Out
Donating to KidsOut does not have to mean giving alot Any gift, small or large, can help make a difference to vulnerable children, as well as other donations of time or toys. If you are passionate about helping children there is no reason why you should not join Make Kids Happy!
Read more about the charities we support and how to donate.