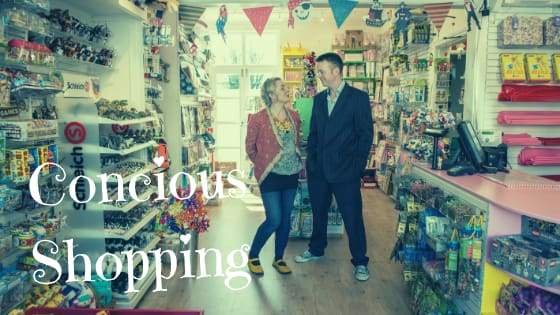 Sustainable, Concious, Ethical Shopping - Our New Year Resolution
We've been thinking about how we make the world a better place, and I think it starts with each and everyone of us and how we choose to live our lives and run our businesses, where we spend our money, and how we behave towards the people around us.
This is something that I've been thinking about for a while and it may seem strange coming from a toy shop owner.
The older I get the less "things" matter, the more I feel I can see where true value lies: the time I spend with my children, the time I spend listening to my customers, the impromptu counseling sessions, the laughter, the tears, pulling together in an emergency, the sense of community. I truly value each and every one of my customers, be they local or online.
We each have a responsibility, as consumers and purveyors, to consider the impact that we have on the world and the people around us. I choose kindness, I choose to be a friend, I choose compassion, I choose to value the personal connections I have with all of my customers, be they in our physical shop, or online. 
I believe that we can shop consciously, ethically and considerately online, by choosing where we spend our money. I promise to try and find products and companies worthy of your investment in 2020.
I choose to run my business consciously, ethically, sustainability and responsibly. I will try to source products from small makers & creators, I will try to support other small businesses, I will spend my money with companies who put back into the world, rather than destroy it. 
Whatever your wishes for 2020, we wish you all a peaceful and loving festive season, from all of us at Wigwam Toys.
Check out our eco friendly and sustainable toy collections.
With love - Clair Letton