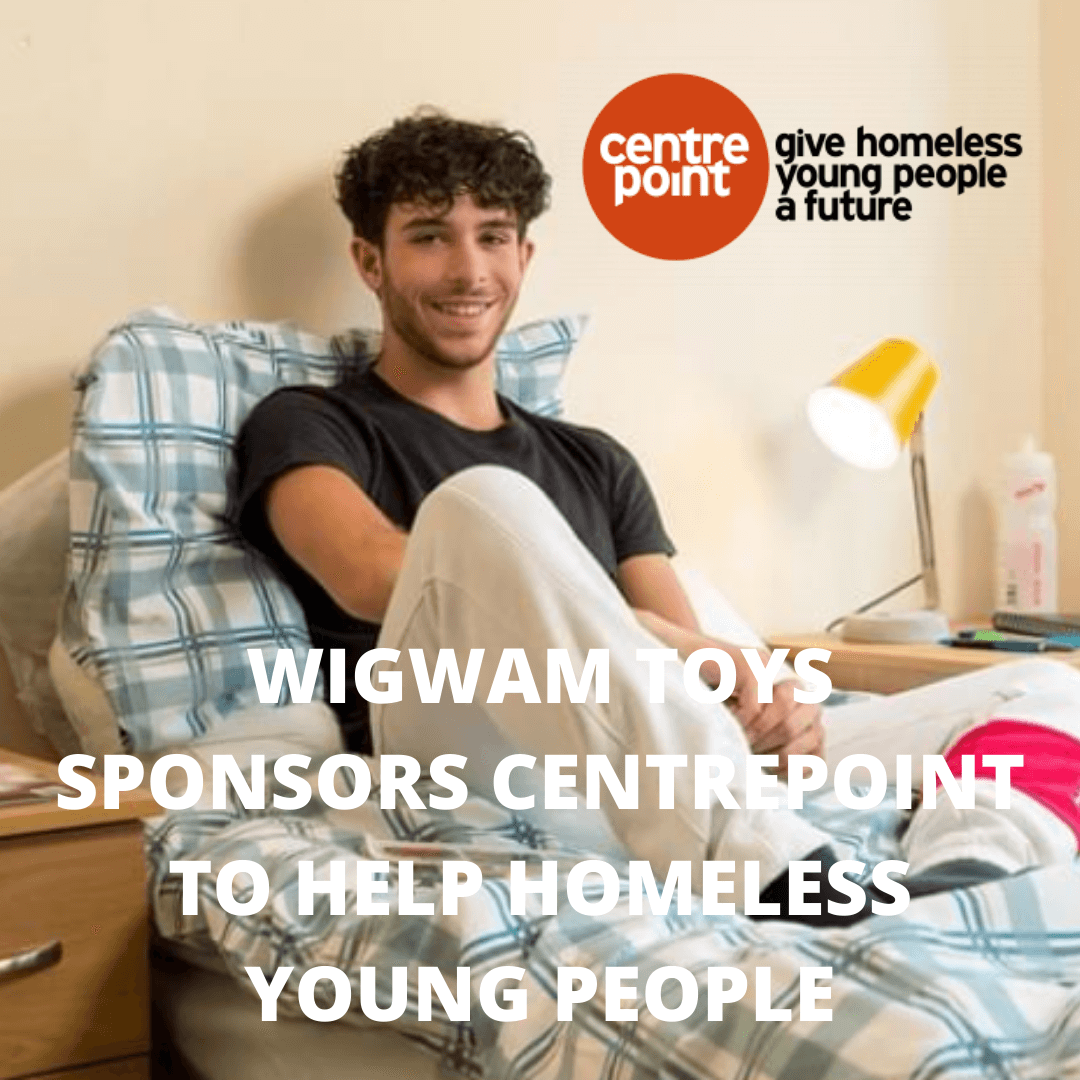 Wigwam Toys Sponsors Centrepoint to help Homeless Young People
Wigwam Toys is proud to announce that it has recently committed to supporting young homeless people through a monthly room sponsor scheme run by the charity Centrepoint. Were sponsoring a room At Centrepoint to help homeless young people through the harsh winter.
You can help us by leaving a small tip at checkout to our chosen charity.
A donation will help a homeless young person's life during these difficult times. Homeless people are twice as likely to die as their housed peers, which is why it's vital to get them off the streets and into a warm, safe room that can become their home. The 'Sponsor a Room' initiative gives young people a roof over their heads and a safe haven to gain access to counselling, professional skills, education, guidance and apprenticeships.
When you sponsor a room at Centrepoint you open the door to a new future for a vulnerable young person. With just £12 a month you help give them a place of safety, away from the daily risks of homelessness - and the support they need to overcome past trauma, rebuild their life and fulfill their true potential. 
As a Centrepoint room sponsor, we will help to...
Provide a warm, safe room for a homeless young person, giving them the stability and security they need to overcome past trauma and begin a new life
Support young people with counselling, health support and practical advice
Give young people the skills they need to find a job, or support them into education
Help young people move on independently, rebuilding their lives and relationships
Centrepoint is a charity in the United Kingdom which provides accommodation and support to homeless people aged 16–25. Prince William, Duke of Cambridge, has been a patron of the organisation since 2005; his first patronage.
Clair Letton owner said...
"We strongly believe in giving vulnerable young people a good start in life.Through our charitable donations to Centrepoint we want to help some of the most vulnerable people young people in our community. We have great admiration for the charity's work and hope that our donations can contribute to improving young people's lives post lockdown."